Re: Our origin and why we're here.
Dear Business Owner,
As a child my parents owned and operated a neighborhood grocery store. Perhaps I should say the store owned them.  They were the hardest working people I'd ever known. And unsuccessful. Yet that didn't discourage me from starting an IT services business.
I did go the corporate route after college. It was fine. I learned a lot about being an engineer and how corporate culture can drive or kill a business. I owe a debt of gratitude to my early employers as those experiences shaped me to be the business owner I am today.
iMedia Technology is small, shrewd, and a profitable IT support company. I'm proud of that.
You see, I'm often asked about my business in a critical way: Have you added employees? When are you expanding? What's your revenue? What are your profits? Because I'm running a technology business, many expect my business to have dot com growth, else it's a failure. I reject the notion of hyper growth at any expense.
It's said that top line revenue is for vanity, and bottom line is for sanity. I have high standards (as my employees will tell you). I'm not a snob. Just discerning. I love growing this business. Refining our marketing and sales; tweaking operations; researching better solutions for our clients. I geek out on metrics. I'm a KPI (key performance indicator) junkie. There's no drama at iMedia. We meet our goals and celebrate. We hire people who fit our culture first and provide training when there is a skill set gap.
iMedia grows at a very predictable rate each year. We're able to staff up and service our clients without dips in service delivery. Our employees are well compensated and provided with a rewarding work environment. We like it this way, we like each other, we have fun. We also like our espresso bar and home roasted coffee beans.
We don't attract businesses who are price shopping, who wait for stuff to break and demand last minute IT support, who think a 2008 spending figure is a realistic budgeting strategy, or who are abusive.
We attract business owners who are strategic with their business and need their technology to be strategically managed. They want value as their head count is typically 15 to 95. They like that we implement IT processes and IT best practices that we developed over the last 20 years. Business owners want computer technology that is stable, secure, and works predictably. Owners like that their employees aren't frustrated and never say to a client "our computers are down". Owners want to know their critical data assets are protected from cyber thieves and threats. And if something bad happens, we've got their back and are ready to recover from loss.
Dr.'s have stethoscopes, CPA's have QuickBooks, Contractors have hammers. It's how we use those tools and our knowledge that determines the value our clients receive.  If you think choosing an IT support company is all about comparing "tools", RFP's, and pricing - think again. It's all about hiring the right team to deliver what you perceive as value.
Download our Insider's Guide to Choosing an Honest, Reliable, and Competent Computer Repair Technician then give me a call. Tell me about your business.
Sincerely,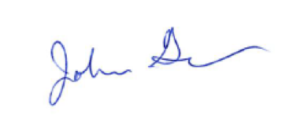 John Garner
President
508-790-4171