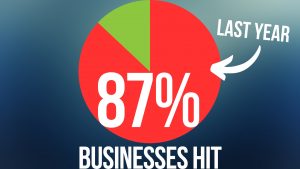 You may think that cyber attacks only happen to large corporations. But unfortunately, that's not the case.
According to a recent report, almost two-thirds of small and medium-sized businesses (SMBs) suffered at least one cyber attack over the past year. That's a staggering number, and it should serve as a wake-up call for businesses everywhere.
But it gets worse.
More and more businesses are also experiencing repeat attacks, with 87% reporting at least two successful attacks over the past year. And on average, a company suffers almost five successful cyber incidents.
Watch our brief video below to learn more....
My FREE executive IT guidebook for July and video tell you all you need to know about why cyber security awareness training is so important for you and your staff.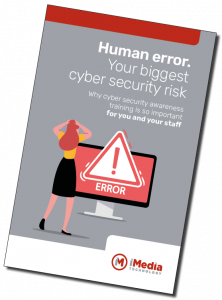 Click here to download "Human error. Your biggest cyber security risk"
And don't forget to opt-in to receive our new guidebook every month, absolutely free.