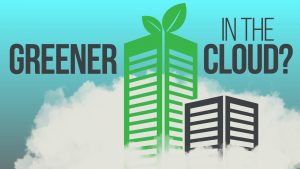 Cloud computing has quickly become a popular option for businesses that want to streamline their operations, reduce costs, and become more flexible.
But are you swayed by the idea that cloud services are automatically better for the environment?
Could the need to do your bit 'cloud' your decision-making?
Our video this week lays out everything you need to know about cloud services and clean energy. 
iMedia offers a free executive IT guidebook every month to provide you with up-to-date information and tips to help your businesses' IT run smoothly.
Click here to opt-in to receive our guidebook every month, delivered to your e-mail absolutely free.