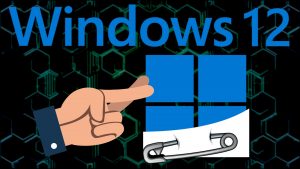 Windows 11 still feels like a new member of the family, but Microsoft's operating system will soon be turning 12.
Our sources have some interesting news about Windows 12 and we wanted to share the exciting news with you first.
Watch our video below for a preview....
iMedia offers a free executive IT guidebook every month to provide you with up-to-date information and tips to help your businesses' IT run smoothly.
Click here to opt-in to receive our guidebook every month, delivered to your e-mail absolutely free.