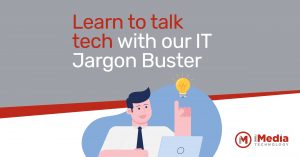 Need a proxy server with high bandwidth to protect your company from malware attacks?
That sentence may sound like an alien language, but it doesn't have to. In this month's executive summary IT guidebook we're providing you with a directory of the most commonly used IT jargon terms broken down in plain english.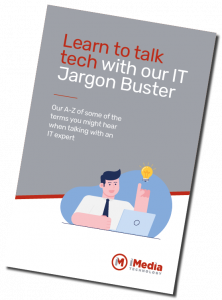 Click here to download "Learn to Talk Tech with our IT Jargon Buster."
And don't forget to opt-in to receive our new guidebook every month, absolutely free.
In addition, below is a jargon-free video detailing a few key areas to discuss with your technology partner.