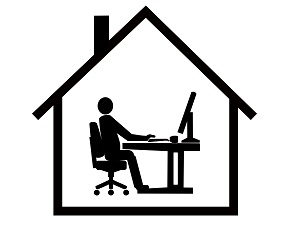 Many SMB's are turning to cloud pc's to simplify their IT needs and solve IT challenges.
In the last few years business owners faced new challenges with remote-hybrid work, hardware replacement, and  cyber threats.
The work-from-home (WFH) and work-from-anywhere (WFA) movement has gained popularity and hasn't subsided. Even stalwart "you must work in the office" business owners have experienced the advantages of providing greater work flexibility. Some employees are more productive, others are appreciative of work from home convenience and become more loyal.
Cloud PC's have shown they can meet almost any business needs and allow better controls over company data and security. Cloud PC's allow a business to scale up or down add or remove employee computers in hours to accommodate business changes.
One example is the tax filing industry. A tax accountant can add a cloud PC user for the few months of tax filings. After filing season is over, the cloud PC is removed and the business no longer has to pay for the cloud PC usage.
We help business owners in the financial/accounting world support their remote staff without complex IT or large capital expenditures. If you have ten or more full time employees, iMedia Technology cloud solutions will make your accounting practice more secure, productive and competitive. Give us a call to learn more.