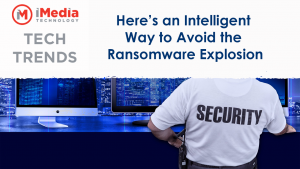 The number of ransomware attacks detected in Q1 of 2022 is double all detections during 2021*.
Traditional antivirus and firewalls alone won't protect your business. Layers of protection are needed to fend off these inbound threats. The historical security approach has been to only prevent threats and block them from coming into your network.
The trend now is to actively hunt for threats on your business network. We're actively upgrading our clients to include a managed EDR (endpoint detection response) software that does the active threat hunting. Adoption rate across our clients has been very high, a whopping 98%.
Let's face it, cyber insurance carriers have been hit hard with ransomware claims. The carriers will do everything possible to decline your cyber claim if you haven't done your part to defend yourself. We suggest you review your cyber liability policy with your IT support. Make sure you have met the requirements for coverage.
View insurance for what it is: something you hope you never need. The more intelligent approach is to do everything possible to avoid filing a claim. Regardless of the insurance payout, it will never cover the costs you'll incur with a ransomware attack.
If you don't know if your business has the right security protection, give iMedia Technology a call. Tell us what you expect, and we'll help you understand what can be achieved.
We've been working with businesses for 24 years providing Unmatched IT Support here on Cape Cod, eastern MA, and now nationwide.
*https://www.watchguard.com/wgrd-resource-center/security-report-q1-2022