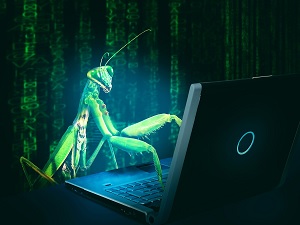 Here's one way to put the flame out.
If you're an SMB with a cyber insurance policy, you may have noticed a push to enable multifactor authentication (MFA). The recent boom in ransomware claims has hurt the bottom line of insurance carriers. In return, carriers are requiring SMB's to do more. It's time businesses put the flame out to keep the cyber moths away.
You don't really want to submit a cyber loss claim, do you? Doesn't it make sense to be unattractive to those moths we call cyber criminals?
SMB's can do their part by turning on MFA for remote access and email accounts. Enabling MFA for email and VPN's reduces the risk your business will be compromised.
If you don't have a cyber liability policy – you still need to enable MFA! Otherwise, all that's keeping the cyber moths out of your business are those weak passwords.
Only 17% of SMB's have a cyber liability policy as of 2021. If you're thinking about a cyber insurance policy, get a security audit first. An audit that outlines obvious weaknesses gives you time to make changes before applying for insurance. When you do apply for cyber insurance, you'll be in a good position for reduced premiums.
In recent years iMedia Technology has reviewed many of our southeastern MA client's cyber insurance renewal applications. iMedia's IT support can be your guide to addressing key cyber risks and help you close those gaps.