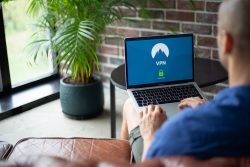 Yikes, this is a tricky one because there isn't an IT industry billing standard. Some IT services charge a monthly fee per site, per device, per user, or a combination. Pricing quickly gets elaborate and confusing.
There are multiple factors that determine the amount of effort it will take to manage your technology: device count, user count, software complexity, hardware complexity, compliance needs (e.g. HIPAA, FINRA et.al.). Decide if you need support during business hours or 24x7. Each business has unique needs making it challenging to come up with a rate sheet.
Getting three bids and summarizing them with a feature list in a spreadsheet wont necessarily lead you to the best value or lowest cost.  Its pretty difficult to perform an apples-to-apples comparison between IT services. Its not that we don't want you to, its just that every IT company is run differently based on what each owner feels is appropriate.
Many of the lower fee IT companies make money on "add-ons". They're hungry for your business so offer a low monthly fee of $50/unit for monitoring and patching. Then when you need a new pc setup, a new employee account, or help with business applications you get a separate bill for hourly services. Suddenly that affordable service is hitting you with unexpected costs that you didn't budget for. So be sure to ask "what's not included". Get examples. Then ask, "how much more should I budget for additional work?" IT providers should know and be forthcoming. If they aren't, keep shopping.
Some IT companies charge for blocks of time. Essentially, you're prepaying for hourly support. If your company has few computers or employees (under 10), your least expensive route might well be hourly support. Often very small companies won't have the budget for fully managed IT service. Its not until your business achieves some scale that the budget can absorb the investment, and the value is achieved. We've seen hourly support rates range from $75 to $225. The lower end are usually individuals just getting started. The higher end are for specialized skill sets.
Managed IT services primarily support the "existing network". You're paying to manage, maintain, secure the existing devices and employee accounts. Every Managed Service Provider (MSP) has different boundaries, or edges to their contract. Some will include setting up new PC's, others won't. Some include new employee account setup, others won't. Some include limits on help desk support. Others make data backup optional. Some include virus/ransomware removal, others won't. Expect to see pricing vary from $100 to $200 per user/computer a month.
A managed service agreement won't include things your IT provider can't foresee. You'll receive proposals when you: relocate your business, change to new business software, need a new server, or migrate to cloud services, among other changes. Think of major additions/changes to your business technology that require resources of people, equipment, and software. Since we're both without a crystal ball, these changes can't be worked into a monthly budget.
iMedia Technology pricing is set based upon your company needs. Most business owners don't "get" technology. They don't get cyber security, what constitutes maintenance, how to budget IT, or the distinction between truly good and great service.   For any iIT provider to be helpful, owners must be open and forthright during initial conversations. Holding your cards close to your vest wont help us help you. Our pricing metrics are already developed, so withholding information wont give you a pricing advantage. As your guide, our pricing is derived from our initial conversations about your company.
If you've never used Managed IT Services before, you probably wont be saving money over hourly support. In fact, you're likely to spend more. The reasoning is straight forward. You likely have a lot of technology risk and technology frustration. Just switching to someone else for the same fee wont solve all your problems. Better solutions require more time and effort, not less.  Its easy to control costs when you're paying hourly. You can decline services and recommendations. Your IT guy likely doesn't mind as his business model isn't managed services.  The reality is, you're not investing enough to protect your business or ensure employee productivity.
When you hire a managed service firm, they know what your business needs technically. The business model is to provide an IT service that promotes security, improves employee productivity, reduces frustration at a flat monthly fee. Established IT firms have years of metrics that they use to determine their cost to provide a solution. If they do a poor job, they loose money as you will be calling for help too frequently. If they do a great job, it's a win-win as your account is profitable and your business values the IT improvements.
The best guidance we can give is to talk to different IT companies BEFORE you need to make a change. Know who is in your market. Take time to understand how they run their business. When the time comes to make a change, you'll have done your initial research. Avoid rushing into a decision when you're dealing with a crisis and under pressure.
To Schedule A Free Consultation, Click Here