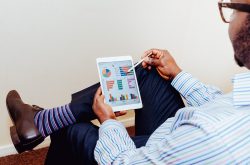 Ok, who would have thought meat plant, steamboat, and the NYC subway would be on the attack list of hackers in 2021? 
It's easy to think that cyberattacks are primarily aimed at the federal government and social media platforms. These businesses are overflowing with user data, and plenty of attacks are! But recent times have proven that when it comes to hacking, no industry is safe, and no business is too big, small or random. 
This further proves that no investment to your business cybersecurity is wasted. According to reporting from Bloomberg, the recent hack of the Colonial Pipeline was due to a single compromised password, underscoring the overwhelming uncertainty of virtually any enterprise or organization.  
Frustratingly, especially for small- and medium-sized businesses without dedicated IT department, securing your perimeters is not quite as simple as buying a piece of software or announcing a new security policy at the next company meeting.  
Because for all the technical jargon that most people don't understand, cybersecurity is something that businesses need professional help with. And also the reason why human error is the biggest problem. 
Solving the Human Security Problem 
When we say that cybersecurity is a human problem, we're looking at the issue from a few different angles. The first is simply the sheer number of cyberattacks directly related to weak or reused employee passwords—a shocking 80%, according to the 2020 Verizon Data Breach Investigations Report.  
But identifying people as your largest vulnerability is only step one, because this vulnerability comes with some unique challenges. Most people have digital habits that are hard to break, and don't like it when their IT team tells them what to do.  
"As humans, we generally know what the right thing is to do, but sometimes we can't bring ourselves to do it because we're looking for shortcuts," Dashlane CEO, JD Sherman, recently told Raconteur for their Future of Work report. "We know we should have complex passwords and change them often, for instance, but it's a headache so we tend not to do it. A human behavior problem is harder to address with technology and it is amplified as people are working from home with lots of online tools, and when work and home blend together." 
So what to do, especially if you don't have a dedicated security team? 
Protect your business with a managed service provider 
You need a professional, well trusted team that can help you manage passwords, provide data backups, and even help train employees on how to avoid cyber attacks. 
With these issues out of your hands, you will sleep better knowing your IT is taken care of. Whether you're a big or small business, no matter what industry you are in, you are at risk.  
Get a free cyber security quote and see where you stand now. Or if you would like to talk to us directly, give us a call at 508-790-4171 or email us at hello@imediatech.com