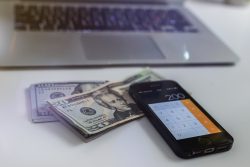 In terms of cyber crime in recent years, the trend has only gone up. The numbers don't lie. Though in this case, we wish they would, just to soften the blow. Cybercrimes cost an estimated $945 billion in 2020, according to Dashlane.com. Organizations spent another $145 billion on cybersecurity—bringing the total cost to $1 trillion for the year. That number is hard to even imagine.
Aside from financial costs, there is much more at stake for companies after a cyberattack, including their reputation. Here are a few of the many ways companies may be impacted:
Financial costs: This is what most business owners think of when they think "cyber attack". These costs include anything from replacing hardware, recovering important files and data, to regulatory fines and civil lawsuits.
Revenue loss: Making up a large portion of indirect outcomes, these hidden costs include missed sales and loss of product.
IT systems downtime: Ransomware and other attacks that take IT systems offline can affect both employees and customers. Some businesses report downtimes as long as 18 hours. Business interruption, such as unavailability of critical systems or disruption of customer-facing services, accounts for 60% of financial losses from cyber incidents.
Damage to brand reputation and loss of trust: Rebuilding trust with your customers can take years. Breaches, hacks, and downtime all affect a brand's reputation with its customers.
Intellectual property theft: Espionage is especially prevalent in industries such as manufacturing and life sciences.
Emotional state: These breaches are emotionally and mentally tiring. If the above points are not enough for you to want to up your cyber security, just the pure exhaustion that comes out of a breach should give you the motivation.
Take a look at this IBM Security graph to get specific numbers on insider threats: https://www.ibm.com/security/digital-assets/services/cost-of-insider-threats/#/
We recommend getting both a cyber security plan and data recovery plan in action fast. To get a free cyber security assessment, click here. If you would like to speak to us directly, give us a call at 508-790-4171, or email us at hello@imediatech.com.