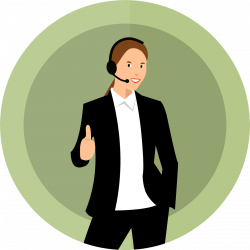 Make The Most Of Your Employees
For many firms, labor costs are the greatest expense. Providing your employees with the tools to do their job gives a business immediate ROI.
A focus on productivity allows you to serve more clients with the same labor costs. Law firms that strategically use technology often have a competitive advantage over complacent competitors.
Master Your Marketing
You might not spend couch time watching the Kardashians, but you have to admire their business marketing savvy. With a simple smartphone anyone can build a marketing machine.
Understanding how social media marketing works can increase the number of people who know about your firm, which increases your customer base.
Don't Be A Hackers Dream Come True
Like peanut butter and jelly, technology and security go hand in hand. Each year your firm increases its reliance on technology.
Security needs must adapt to protect your bank accounts, corporate information, and business. The internet has not turned out to be a utopian place with risks increasing year after year.
Give Your Clients Options To Contact You
There are so many choices to communicate to our clients. E-mail, VoIP phones, social media apps, texting, chats. While one client may prefer talking on the phone, the next will prefer email or text.
Know who your clients are. By understanding your target market demographics. Ask your clients what they use, or don't use. By leveraging your clients preferred methods you can target communications that will get noticed.
By making yourself more available to your clients you are helping build relationships and trust. You will keep clients happier for longer by giving them options to get in touch, making them feel seen, heard, and understood.
Law IT can help your practice more than you would think. Not only keeping you safe daily, the right IT company can help improve your productivity, work environment, and team. Schedule a consultation with iMedia Technology to bring your law firm to the next level. Your energy should be spent where it needs to be- on your firm.