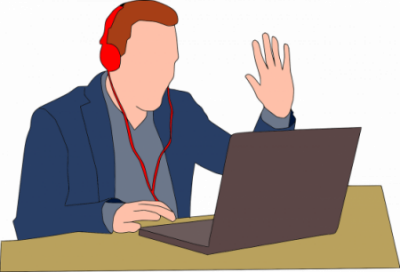 Every small business feels the impact when just one employee is out sick.
Imagine if a third or half of your company were out sick. It would be crippling. How would you service your clients? What effect would it have on your revenue? What if you lost an employee?
I find it unthinkable to ignore the risks at hand. The last thing either of us needs is to be labeled as a "super spreader", or negligent.
iMedia Technology continues to adapt to minimize covid-19 exposure to our staff and to our clients. We care about your safety, our employees, and everyone's families.  We want to ensure iMedia can properly service your business as covid-19 infections continue to rise. We want to ensure we're here for you.
We're asking for your help and understanding. You want your business technology secure, your staff productive, and technology to help you grow.
On site visits to your office will be for essential work only. Once covid-19 infections decrease we will resume a more normal onsite visit cadence. We continue to follow the guidance provided by our state government.
Examples of Essential visits to your office may include:
Resolving a hardware failure that results in business downtime.
Upgrading Network equipment such as servers, firewalls, switches, and wireless.
Other issues that we can't address remotely.
Here's how we can help each other:
Please schedule an appointment to pick up equipment at our office. You must wear a mask at iMedia.
We will be configuring your new hardware from our office remotely.  We may ask you to set it up, plug it in, or be our eyes and hands. We may work remotely using Zoom or Facetime to "see" .
Hold onto computer hardware for recycling. We will resume recycling services in the future when it is safer to do so.
It's possible that a stay at home order will be reinstated if infection continue to rise. If your current work from home solution doesn't meet your needs, now is the time to start a conversation about your options. Send us an email at hello@imediatech.com, or call the office at 508-790-4171 and lets have a conversation.
In the meantime, download our free report "Work Remotely From Anywhere With Confidence in 5 Steps" to learn how to get set up to work from home with confidence.
-John Garner