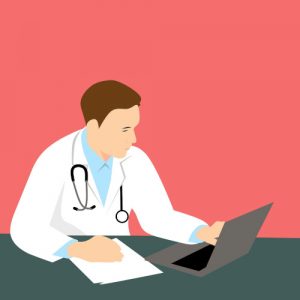 You can't afford to have low productivity because of lackluster IT Support.  
It amazes me how some healthcare IT support companies shirk their responsibilities when it comes to healthcare IT. It's always the other vendor's fault; "you have to call them", "we don't touch medical hardware", or "we don't do HIPAA".
Your practice deserves better than that!
I think it's about time someone finally got it right. You and I know that there are plenty of computer repair and IT support firms out there offering some type of IT support. Especially with the ongoing pandemic, an awful lot of them are new or just getting started and lack expertise.
While cheap IT support is an option, it comes at a price. It isnt worth risking a data breach, HIPAA violation, or being unproductive. Don't risk everything you've spent years building.
Know what Healthcare IT support should deliver:
Understand what will be in place to ensure your practice technology runs smoothly.
Insist on an annual IT HIPAA assessment and staff training.
Regardless of cloud or on site EMR/EHR, know how to ensure consistent performance.
Know what methods safeguard your practice and patient records.
Have an IT plan so to avoid playing catchup because of old technology.
Understand work from home options that protect your patients and your practice.
Understand that the practice owner is responsible for HIPAA compliance. How will your IT support help protect you?
We understand it's a challenge to practicing medicine, much less choosing an IT company. With over 22 years of experience providing Healthcare IT support, we will help you confidently manage your healthcare technology.
We understand the frustrations you have experienced, which is why we will guide you step by step through the healthcare technology process. You will become happy with your practice productivity and will finally be confident in your IT. Here is how it works:
MEET YOUR HEALTHCARE TECHNOLOGY ADVOCATE
UNDERSTAND YOUR OPTIONS
CONFIDENTLY MANAGE YOUR HEALTHCARE TECHNOLOGY
Call Us To Schedule Your Consultation At 508-790-4171 or schedule your consultation at iMediaTech.com
In the meantime, download a copy of 7 WAYS UNMATCHED HEALTHCARE IT SUPPORT CAN HELP YOUR PRACTICE THRIVE